HSE University and Sberbank Sign Cooperation Agreement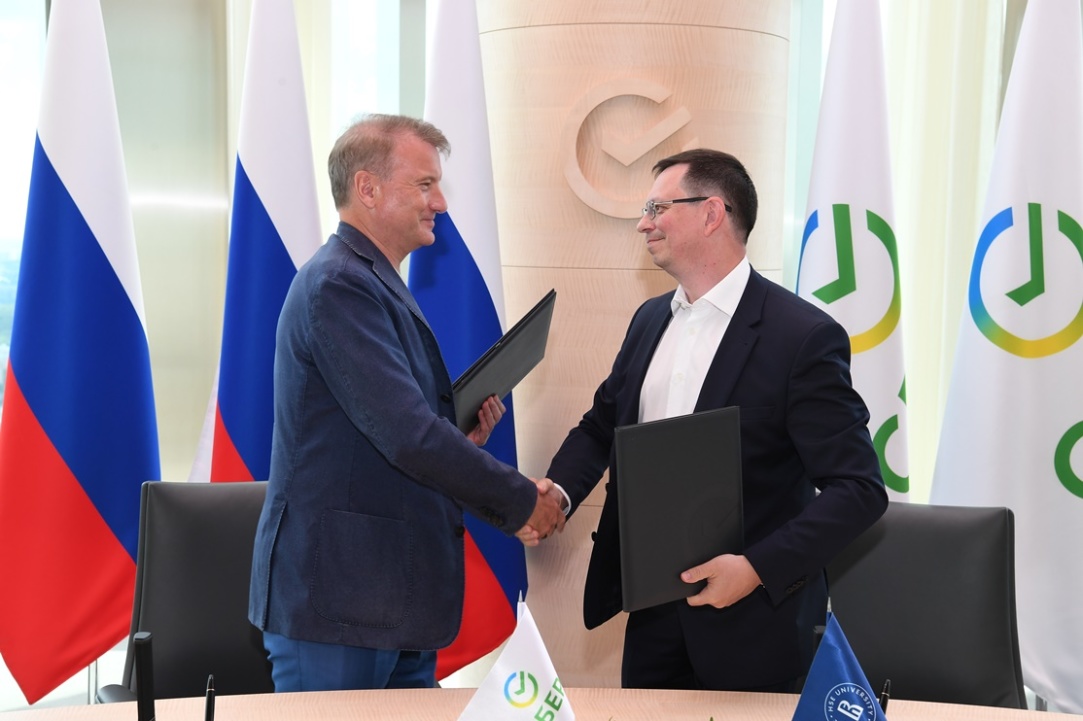 HSE University and Sberbank have entered into a cooperation agreement. The document was signed by Herman Gref, CEO and Chairman of the Executive Board of Sberbank, and HSE University Rector Nikita Anisimov. The agreement is aimed at the implementation of shared educational, research, career-guidance, awareness-raising, and informational projects.
The parties intend to cooperate in the development of research activities, material and technical infrastructure, and a personalised training model.
As part of the agreement, it is planned to create and develop information and event platforms to provide career guidance and engage HSE University students in advanced areas of business, science and technology development. The parties also intend to create a joint department in the advanced areas of digital and financial sciences, and implement acceleration programmes to promote youth technological entrepreneurship.
Joint efforts will be made to conduct fundamental and applied scientific research, research in human capital and artificial intelligence, as well as to prepare information and analytical materials in the technical, natural, social, humanitarian and medical sciences, including using big data processing and visualisation systems. In addition, it is planned to create and develop new educational technologies and innovative digital educational models.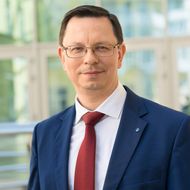 Nikita Anisimov, HSE University Rector
We have a long-standing partnership with Sberbank. We are successfully implementing an educational programme in financial technologies and data analysis. We will be developing our partnership within the framework of digital educational products. I am certain that our joint efforts in artificial intelligence and other priority areas for Russia will produce a strong synergy effect.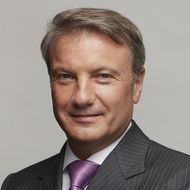 Herman Gref, CEO and Chairman of the Executive Board of Sberbank
This year, we are establishing a joint Sberbank department at the HSE University Faculty of Computer Science. The department will be aggregating the research projects the Research Centre is currently implementing in the area of artificial intelligence. It will also be accumulating educational content available to students of HSE University and other partner universities. Sberbank is interested in expanding cooperation—we will use this agreement to develop existing projects and create new ones, for example, in the field of sustainable development.